What if you win a lottery…!!!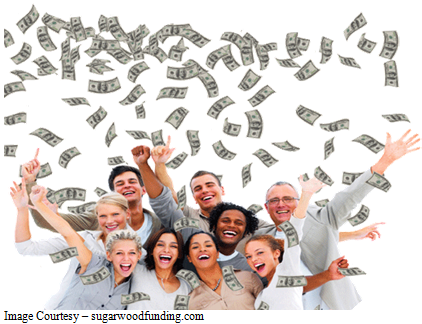 Most of us have certainly wished to have won a lottery…an easy ticket to fulfil many dreams….isn't it? But rarely do we think how we should use this prize money!
Planning and prioritizing is important to ensure that the prize money is put to the best use.
Listed below are simple and easy ways in which should prioritize and use this prize money.
Track your income and expenses
Continue to keep track of your income and expenses. Remember the money won in lottery is after all temporary. You should have a realistic approach before putting this money to use for meeting routine expenses.
Pay off your debts first!
The next important step is to pay off your debts. Start taking small and consistent steps and gradually you would be debt free.
This would also help improve your credit report and hence your credit score.
This should be your top most priority after having cleared your debts. If you already have started maintaining an emergency fund then it is a good practice and if not then you should start immediately!
Emergency funds can be literally lifesaving as they could keep you going in case of unforseen events.
Invest in different avenues
After setting aside funds for emergency purposes, start investing!
Understand your long term and short term goals and invest accordingly. Investments will help your money grow and facilitate you to reap benefits in future.
So plan and prioritize before you use that prize money! And yes keep hoping that you and I both win a lottery soon….
P.S. Before you do all this, treat yourself and your family for a holiday!