Member of Executive Management & Chief Investor Relations Officer – HDFC ltd
Testimonials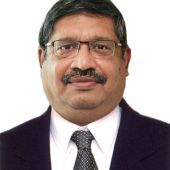 Member of Executive Management & Chief Investor Relations Officer – HDFC ltd
"Athena E-learn is a training platform led by Satish Mehta – a pioneer in
Housing Finance & Credit in India and in developing economies . Satish's
passion for training, deep understanding of housing finance and his ability
to stay ahead of the curve on emerging trends in housing finance sets him
apart from others.  In housing finance, the only product patent a lender
has is well trained personnel and quality customer service.  For lenders
to stay at the forefront, continuous training is imperative and Athena
e-learn delivers this as a one-stop package. Satish has ensured that the package provides not just the technical skills of credit and lending but also the more important soft skills required to
be a successful Housing Finance practitioner.
Satish in his long career has straddled the fields of Housing Finance,
Credit Bureaus, Retail Financial Services, Training and Development and
this initiative is testimony to the fact that he continues to reinvent
himself and has integrated all his learnings into an easy to access
platform – Athena e-learn"